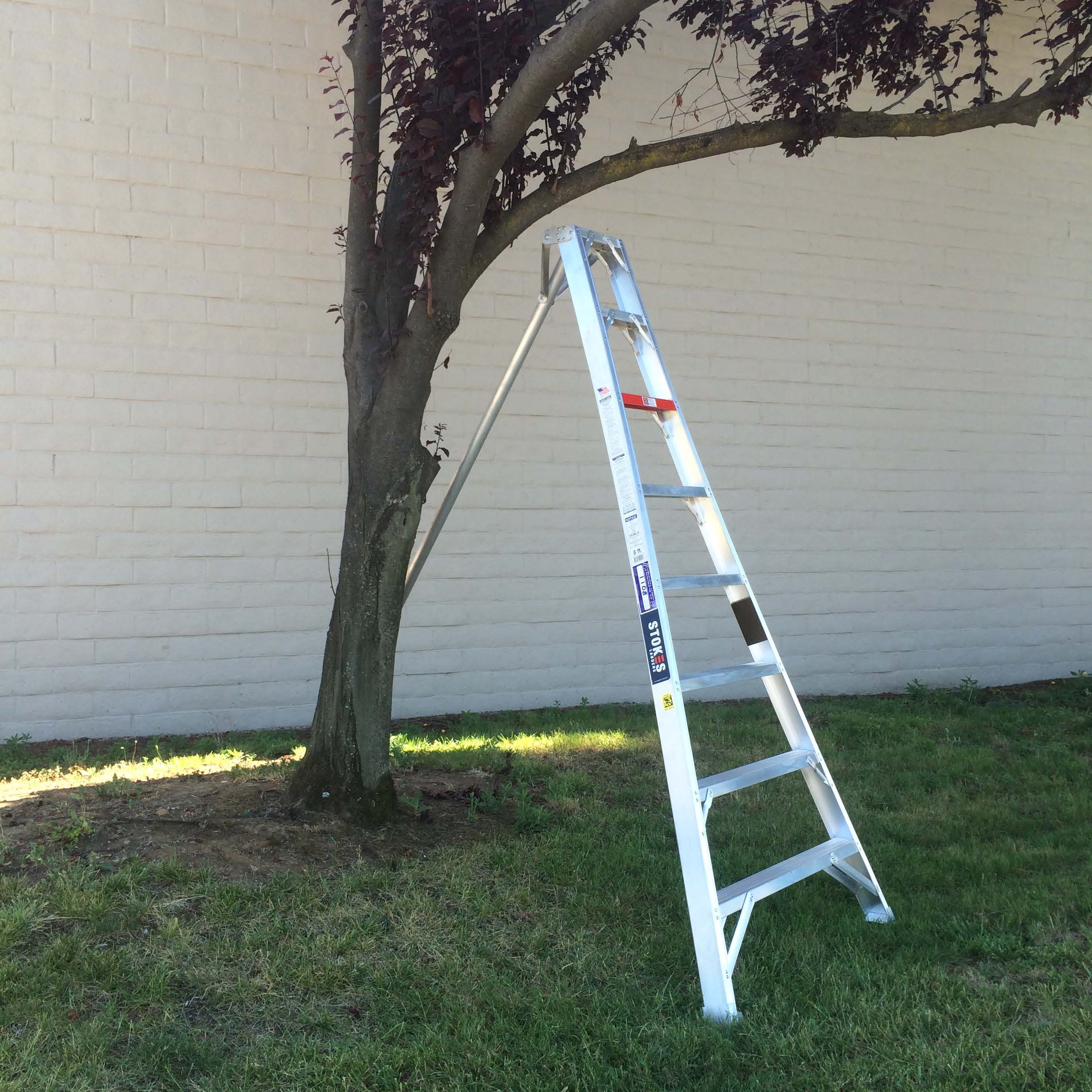 Orchard Ladders
Since 1959 we have provided Orchard Ladders to farmers, owners, and contractors. We are always stocked with tripod ladders at our Sacramento warehouse. We can deliver to San Jose, Napa, San Francisco, Oakland, Concord, Dixon, and many other cities. Our Tripod Ladders are available for purchase to meet your orchard, landscaping, pruning and grove application needs.
Tripod Ladders Manufactured in the U.S.A.
Our Tripod Ladders are manufactured by Stokes Ladders here in the U.S. with the highest constructions standards. Our ladders are built to last for hardworking persons. 
Stokes Ladders is a family owned and operated company just like us. We have bought through them for years and don't plan on ever stopping.
Common Uses
People often take a look at our tripod ladders and wonder, "What is that?". That's when I tell them some of the common uses. Common uses for Orchard Ladders are: Fruit Picking, Pruning and Landscaping. The fruit is always sweeter at the top; let us help you reach it with our high end, lightweight, tripod ladders.
Ordering Tripod Ladders
If you have any questions, we are are just a phone call away. For ordering the best Tripod Ladders, Landscaping Ladders, Grove Ladders and other access equipment, call us today at (916) 452-0231. Our professionally trained staff are ready to help. You can also stop by Monday through Friday from 8:00am to 4:30pm. We also offer volume discounts when ordering 20 ladders or more.