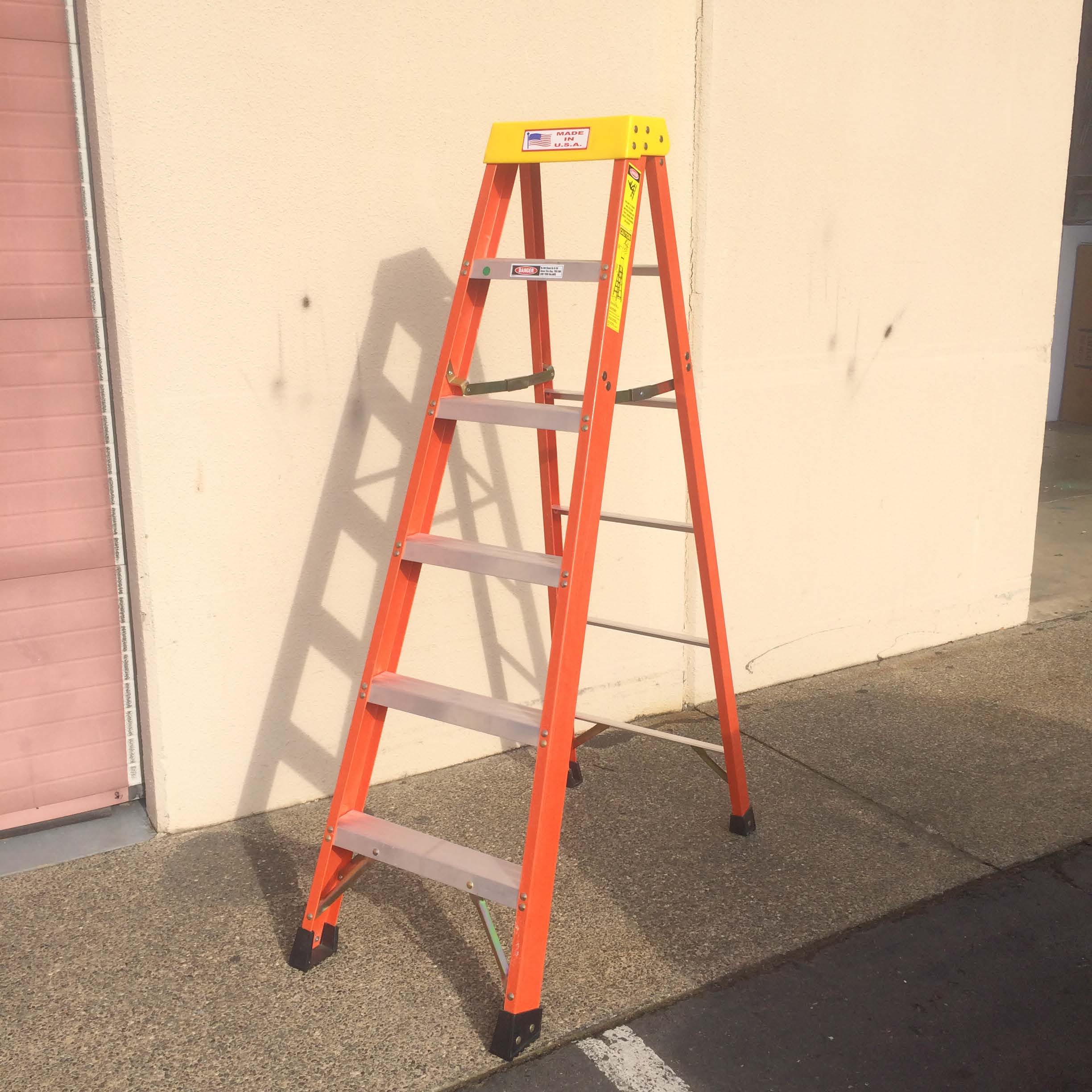 Step Ladder
Step ladder, sometimes called A-Frame ladders, are great for working inside of a building. These ladders are made to easily be transported and stored. Plumbers, electricians, and many other contractors are typical buyers of step ladders.
Step Ladder in Sacramento
We always have step ladders stocked in our Northern Ca warehouse. Click here for directions to our Sacramento Warehouse.
Step Ladder Sizes
Step ladder sizes range from 2 step to 12 step. Each step is approximately 1 foot apart. However, when the ladder is in the open position, it will be a little shorter than the called out measurement. It is also unsafe to stand on the top two steps. please keep this in mind when choosing your size.
Ladder Details
Type 1A – 300 lbs. Rated
Step Ladders have a slip resistant tread.
Step Ladders have Fiberglass Channel Side Rails.
Ladder steps are reinforced with heavy duty steel braces.
Made in the U.S.A
We are a dealer for Sunset Ladder Company. Sunset Ladder Company manufactures their ladders in Arizona. These ladders are made in the U.S.A and are built to last.
If you are interested in pricing, or wish to place an order for a step ladder, please fill out our contact form or call us toll free at (800) 262-0231.
Industrial Ladder and Scaffolding
We have been family owned and operated since 1959. Originally located in Emeryville, Ca, we know operate out of Sacramento. Our Bay Area customers are still important to us so we do make it down there two or three times a week with our trucks. We pride ourselves in offering the best service in the industry. If you buy from us, you can always come back for replacement parts in the future. We are ladder and scaffolding pros. Please call us today if you are looking for a specific ladder.