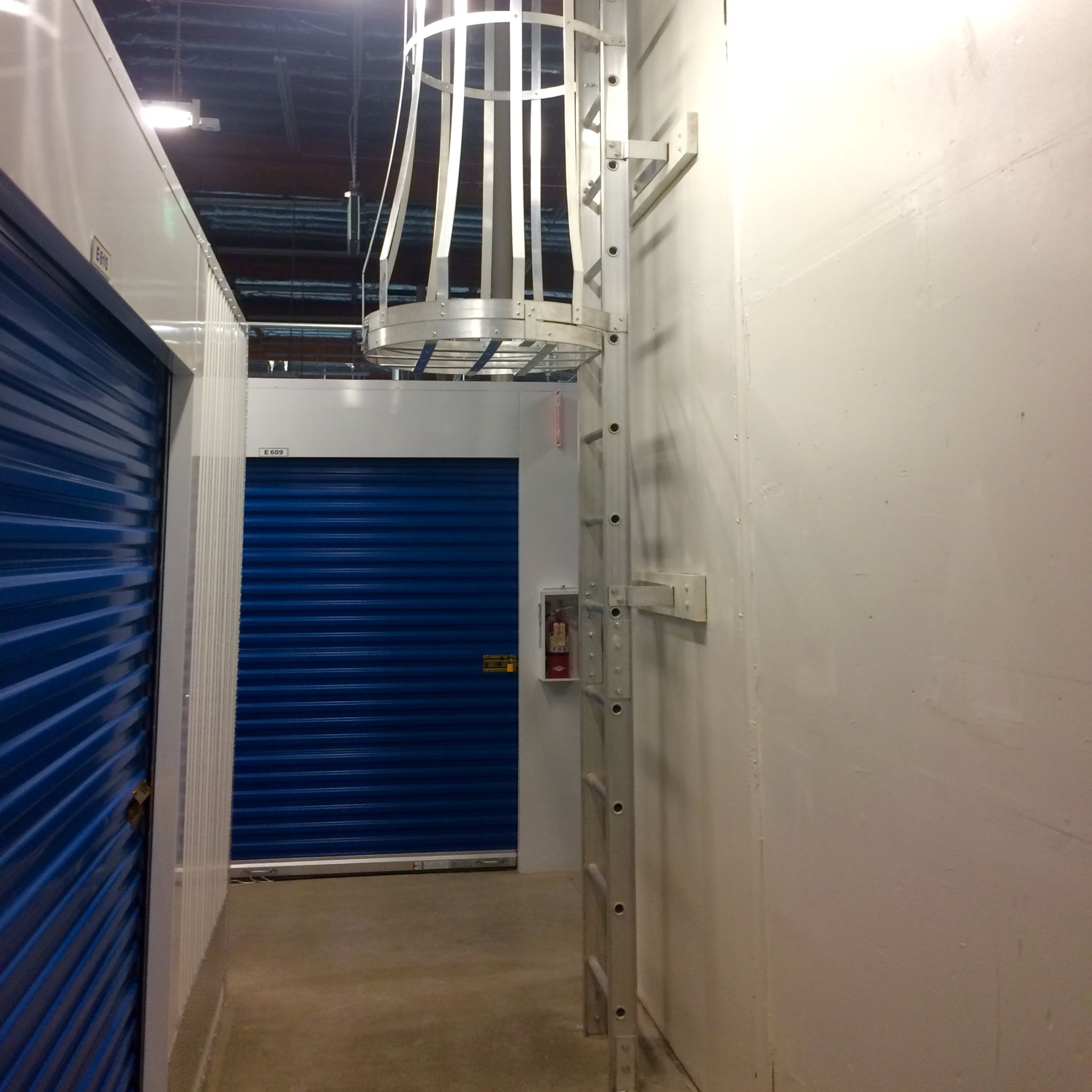 Fixed Access Ladders by Industrial Ladder and Scaffolding
Industrial Ladder and Scaffolding, Inc. sells custom roof ladders. Our Fixed Ladder can be custom made to fit your needs, applications, and local standard requirements. Our ladders are aluminum and require zero maintenance once installed. The ladder rungs are serrated optimizing foot and hand traction. Our roof access ladders can be fabricated to include walk through handrails, walk off platforms, safety cages, security doors, and many other options.
Fixed Access Ladder Safety Inspection
We offer an access ladder safety inspection service. If you have a building in Northern Ca that has existing roof access ladders that need to be inspected, please give us a call.
Modular Ladder Safety Cages for an Existing Fixed Ladder
Do you have an existing access ladder that needs a safety cage. look no further and give us a call today. We can ship you modular sections of our ladder safety cage for you to install on your access ladder.
We have submittal drawings of each fixed ladder model. We can also create Ladder shop drawings for custom jobs.
Call Us
Toll Free: (800) 262-0231
Office: (916) 452-0231
Fixed Ladder Submittal Drawings
Caged Ladder Submittal Drawings
Industrial Ladder and Scaffolding, Inc.
Since 1959, we have provided ladders and scaffolding to Sacramento and Bay Area residents, contractors, and architect's. We started as a manufacturer of the all fiberglass ladder. After years of manufacturing ladders, the manufacturing division of the company was sold to Green Bull Ladders. We began making custom roof access ladders in the late 80's. With many years of experience, we can help architect's with the design of fixed ladders, contractor's with the installation of a fixed ladder, and inspector's with safety information about roof access ladders.